Offline Hindi Voice Typing on Android Smart Phone
Yes, you can type in Hindi by Speak offline directly in your Android smartphone. Yes, its feasible to type by speak on mobile phone that works offline too. It means you don't need to spend your valuable data on Hindi typing via online method. The offline Hindi speech typing is very easy and convenient for all type of users. Here we are giving step by step procedure for enabling Hindi Speech Typing in Android smart phone.
Step 1. Open settings in your Android smart phone. -> Click on Additional Settings -> Click on Language & Input -> Click on Google Voice Typing (Tip : This option may under other menu depend upon android version, if not found in this check other options too)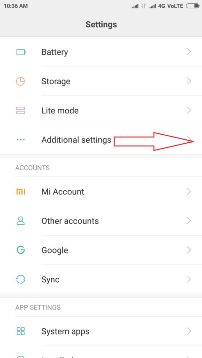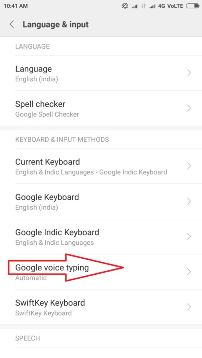 Step 2. Click on Offline Speech Recognition -> click on All Tab -> Scroll down to find हिन्दी (भारत) and click to download.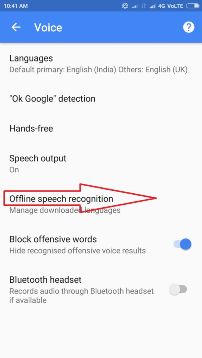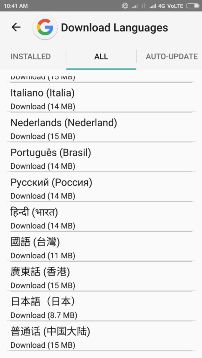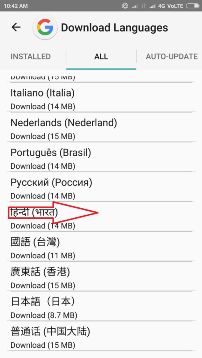 Step 3. You can see it's downloading in notification of your phone. After complete download you can see it's in installed tab of "Download Languages" as shown in image below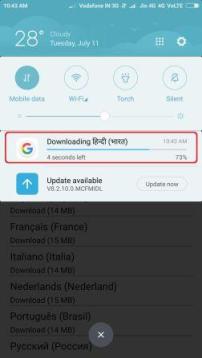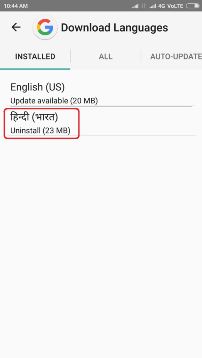 Step 4. Now you have downloaded Hindi Speech Typing on your smart phone. Now go again in Setting -> Additional Settings -> Languages & Input -> Google Voice Typing -> Click on Languages option as shown in below imgae. -> Select Check box of हिन्दी (भारत) and click on Save option below.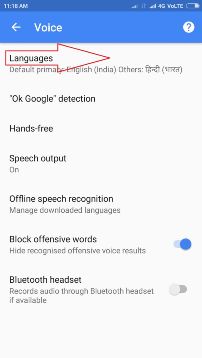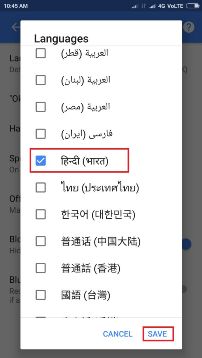 Step 5. Now open any app in which you want to type in Hindi with your sweet voice - For example We have open Notes app in phone and create a new note. (You can open any app like Facebook, whats app, messaging or any in witch you want to type in Hindi) -> Now change keyboard from notification , you can see Change keyboard option in below image (This option may appear at other area depends upon your android version and phone brand). -> Now click on Change keyboard -> Select Google Voice Typing.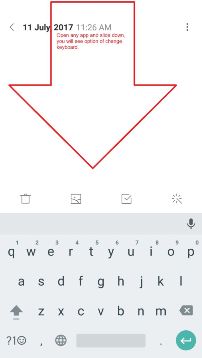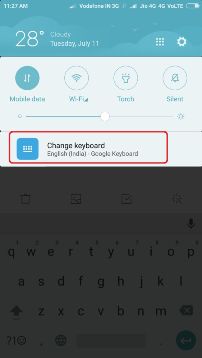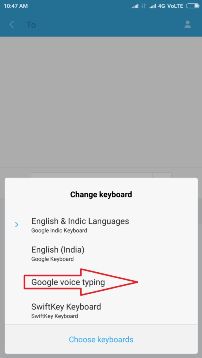 Step 6. Now you will see a mic like button on screen -> Start speak what you want to in your loving Hindi language. Hureeee !!!! It's Done आपने कर दिखाया । Also Say thanks to Google for providing such a amazing feature.